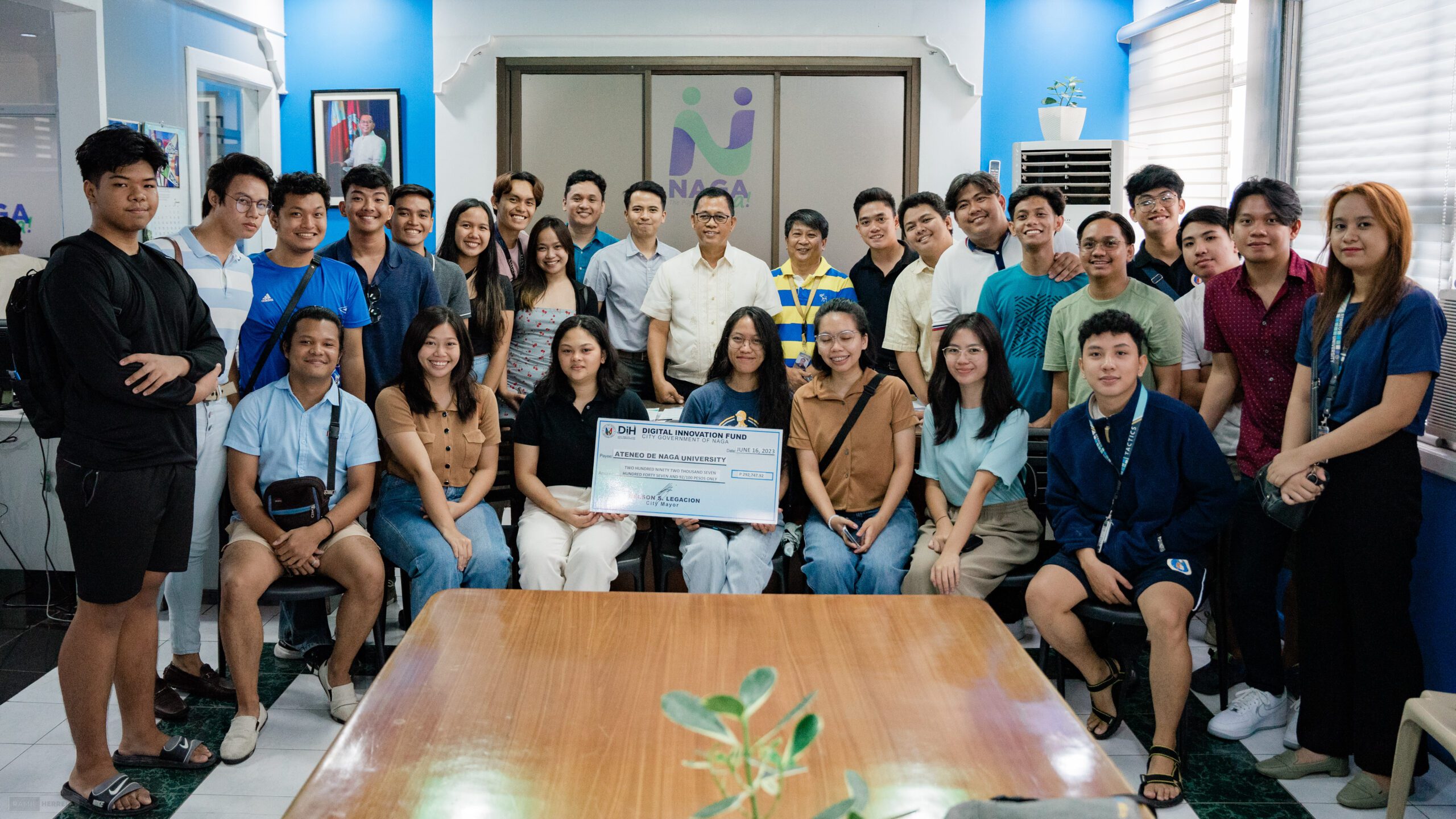 Eight (8) teams comprising students from the colleges of Engineering and Architecture, Computer Studies, and Business and Accountancy received grant funds for their startup projects last June 21, 2023.  The funding comes from the city's Digital Innovation Fund (DIF); and is part of the Idea2Startup Program. 
The Idea2Startup Program, a pioneering initiative of the City Government of Naga through its Investment & Tourism Promotions Office, serves as a vital component of the city's Startup Ecosystem Development Program. Its primary objective is to provide support to students who are working on senior-year or capstone projects with the potential to evolve into viable startup ventures. The program was initially launched in 2021, commencing with nine (9) startup teams from then College of Science and Engineering at Ateneo de Naga University as the first batch to receive grant funds.
This year's 8 team comprise the second batch and comes from different colleges. They are:
AGAPAY – a wearable device that includes falling detection sensors to aid the elderly or the medically-ill get in touch with local hospitals or emergency contacts.
Almonte, Richard Jr. C.
Rogando, Russel Jazz I.
Sempuego, Dan Mark B.
APOD – intends to provide an emergency alert system for CDRRMO and Fire station in Naga City using an automated radio and SMS communication device.
Garcera, Claude Allan
Vasquez, Timothie Xena
Zuniega, Faith Angela
CODEC – The CodeC platform aims to provide a free programming e-learning and competitive platform for mentors and learners across institutional boundaries.
Atole, Martin Edgar
Belarmino, Jiankarlo A.
Basbas, Angeline B.
Mosna, Marco D.
Perez, Albert Elezer B.
MARINA – a smart water meter with Internet of Things (IoT) that aims to address problems regarding water scarcity, lost water bills, and water leakage in Naga City.
Imperial, Carmela N.
Kinkito, Kim Kenneth L.
Secundo, Toam Benjamin G.
SALTIK – reinventing salted eggs with all-natural components and the support of technological and innovative advancements.
Recelestino, Jimmel C.
SPONGE – aims to reduce the risk of flash flooding, minimize storm water runoff to surrounding waterways, and allow natural filtration to recharge local groundwater suppliers with the use of sustainable pervious concrete.
De Vergara, Michelle C.
Del Mundo, Jhon Rei U.
Lagasca, Kristaleen Trisha B.
SULONGPH – A safety device which integrates a bicycle fall detection system with emergency service alert system to provide assured emergency response for bicycle users whenever and wherever they are.
Delos Santos, Paul Adrian P.
Belmes, Francis Aldrin Y.
Sambo, Klient Jeremy B.
TARO – aims to develop SARAON, a filtering system maximizing the outer layer of Giant Swamp Taro as biomass to filter known impurities, pollutants, and other heavy metals.
Abundo, Louie Anne
Beltran, Michael
Buela, Erika Mae
Dogos, Jennifer
Papina, Ma. Theresa
Rosales, Jan Lydel
Grants were formally turned over by Mayor Nelson Legacion to the teams, together with ADNU MAGIS TBI, the university's technology business incubators, represented by TBI Manager Engr. Ryvin Mercado and Community Management Officer Engr. Gilbert Deterra.
Written by Paul John C. Legaspi, Investment and Tourism Promotions Office.
Photo by Ramil Herrera, CEPPIO.