This week opens on a high note with the just concluded signing of a sisterhood agreement between the historic cities of Naga and Calamba, the hometown of this nation's National Hero, Dr. Jose Rizal. Head on to the video feed of this momentous occasion.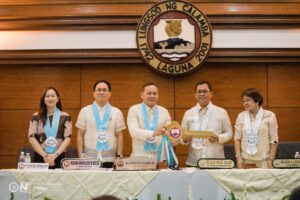 Meanwhile, Undas draws close, with less than a week to go. Undas is the shortened version of what is known as Un Dia Delos Todos Santos (Day of All Saints). After two years, the occasion may now be observed under more relaxed protocols for public gatherings,
Have a good week ahead, Naga City!