Hon. Salvador "Badong" M. Del Castillo, J.D., C.P.A.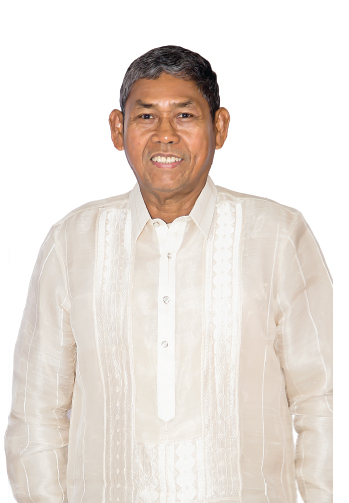 Standing tall at 5'11", one could mistake him for a military man, And by his built, he could easily pass for a high-ranking officer still on active service.
He towers above the ranks of men and women of the 13th Sangguniang Panlungsod. Like a soldier and a gentleman, he stands proud in gallantry at the age of 70.
If he were a soldier, he is surely bemedaled. If he were an officer, his rank is multi-colored.
And at his age, he is still very much active in government and public service which runs for 47.5 years.
He started his career in government and public service in 1971, and has landed in the following positions: Chief Accountant and City Accountant at the City Treasurer's Office, and City Administrator; all under the City Government of Naga. Then he became Executive Director of the Bureau of Local Government Finance, under the Department of Finance (main office) in Manila. He was twice elected into the Sangguniang Panlungsod ng Naga, first in 2004 and then in 2016; now running for twelve (12) years.
As a CPA-lawyer, he is an active member of both the Philippine Institute of Certified Public Accountants (1986) and the Integrated Bar of the Philippines.
He has received the Dangal ng Bayan award from the Civil Service Commission in 1995, and the Outstanding Employee award from the City Government of Naga in 1989; and the Model Employee award also from the City Government of Naga in 1985.
Among the key persons and individuals, living or not) who has inspired him to do his best while in government and public service is former US President John Fitzgerald Kennedy. According to the honorable councilor, "it is because of his (Kennedy) philosophy that people should not always think of what the government can do for them, but should also think of what they can do for the government."
(Note: This article was first printed in Vol 1 of CONSEJO (Official publication of the 13th Sangguniang Panlungsod ng Naga) and posted in an earlier edition of this website.)