Hon. Joselito S.A. Del Rosario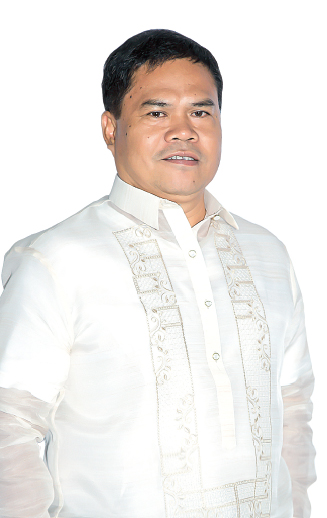 To the present generation, his well-known initials LDR may mean Long Distance Relationship. But his is exactly the opposite when it comes to colleagues and constituents. And he does this well both in legislation and through his Youtube Channel Kgwd. Lito Del Rosario – Naga City, Camarines Sur, which makes him a digital native by also being active in his Facebook page (Kgwd Lito del Rosario). He also hosts PagOrolayan Ta Po", radio program aired over 89.5 Radio Natin and 105.5 Bikol Idol, both in the FM band.
He has served as Department Head of the Public Safety Office and both as Information Officer ad Spokesman of the late Mayor Jesse Robredo, as well as Executive Officer of the Task Force Comet (SWAT Team) of Naga City. He also once served as Director of CASURECO II, representing the Naga North District, for two terms.
These former assignments and tasks are not without special trainings or courses for which he underwent like the Urban Counter Revolutionary Warfare, Police Intervention and Special Operations, Tactical Explosives Entry, VIP Protection, Incident Command System, to name a few; and an Executive Course on Crisis Management and National Security Administration from the National Defense College of the Philippines.
Yet, despite all these specializations, he was able to finish and earn degrees in Master in Public Administration (Ateneo de Naga University), and Doctor of Philosophy major in Development Administration (Philippine Christian University).
He also finds time to share gained knowledge and expertise by teaching at the Graduate School of Ateneo de Naga University.
(Note: This article was first printed in Vol 1 of CONSEJO (Official publication of the 13th Sangguniang Panlungsod ng Naga) and posted in an earlier edition of this website.)