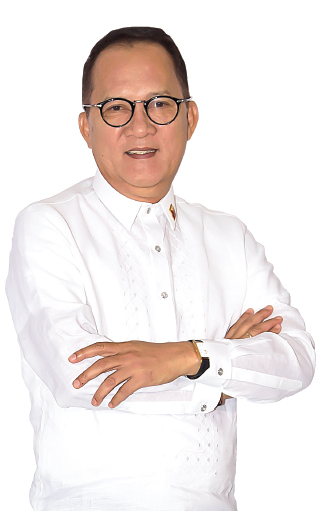 JOSE B. PEREZ is a first-timer member of Sangguniang Panlungsod as city councilor.
Before his entry into politics, Perez was editor-in-chief of Bicol Mail, a regional newspaper in Bicolandia. He was also the editor-in-chief of the first daily newspaper in the region, Bikol Daily (now defunct), an ambitious and pioneering venture in local print journalism.
But Joe, as he is fondly called by allies and foes, also wore other hats, especially when he was younger who thirst for more knowledge and wanted to gain more skill and experience. He worked as legislative staff officer at the Senate under the mentorship of then Sen. Raul S. Roco and became the chief of staff of then Congressman James S. Jacob. After the congressional stint, Joe joined the team of then multi-awarded City Mayor Jesse M. Robredo as tourism and press relations officer. He edited at least two books by the charismatic and famous city mayor whose achievements in people empowerment and good governance have been hailed by scholars and fellow local political leaders all over the world.
Finding himself in the good company of excellent mentors and distinguished political leaders, Joe feels it comfortable filling in the shoes of an honest politician-cum-public servant. In fact, when he finally entered politics, he permeated himself with the mantra that says: "The only reason to be in politics is public service."
Today, he performs his job as both an effective lawmaker and a true representative of his people. As legislator, he has prepared himself to be imbued with a deep sense of responsibility to make laws consistent with what his people and the community need. And as a public servant, he goes down to the community and answers their call for advice and assistance with wise and immediate result.
As a "newbie", he finds himself fortunate to chair three of the city council's important committees: the SP committees on consumer protection; city properties, and; investment, trade, industry and economic enterprises.
(Note: This article was first printed in Vol 1 of CONSEJO (Official publication of the 13th Sangguniang Panlungsod ng Naga) and posted in an earlier edition of this website.)